Watch the video below to see how EZ our covers
are to put onto your exercise books.
Step 1
Slide on the front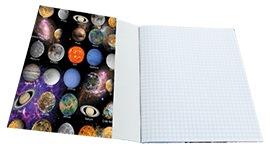 Step 2
Slide on the back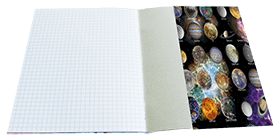 Step 3
Done, easy peasy...

Step 4
...lemon squeezy!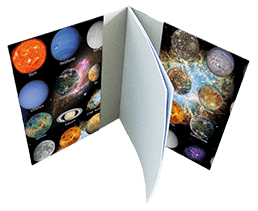 You'll only get 2-3 exercise books covered from a standard metre roll of adhesive covering. At up to $5 per roll that's a high price to pay!
Don't forget that with stick on book-covers it can take most of the night to cover one child's books. With EZ Covers your kids can even cover their own.

This will be our 5th year of these fantastic covers
Julie Bruhn

I've used EZ covers for the last 3 years and love them! They arrived in a matter of days (the week before Christmas - pretty awesome for that time of year) they're so easy to put on....best invention ever!
Emma Murphy

Fantastic!!! Can't believe I waited so long to order book covers. Quality is great and so much cheaper then other sites and stores.
Kelz Roberts

This is my first year of book covers and I'm loving the idea my husband doesn't have to sit down for hours on end trying to contact 40 books for our 3 boys.
Cassie Penn