Although there are many different types of exercise books in the UK, they all fall into one of the sizes shown below.
6½X4 Size
Page size: 165mm (H) x 102mm (W)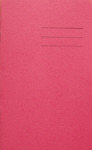 A5 (8X6½) Size
Page size: 203mm (H) x 165mm (W)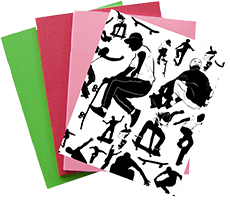 9X7 Size
Page size: 229mm (H) x 178mm (W)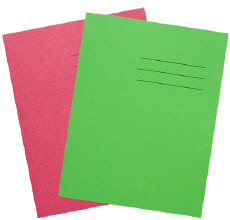 A4 Size
Page size: 297mm (H) x 210mm (W)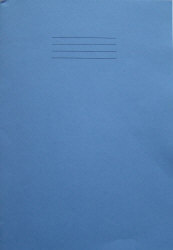 Finding the right size
All our covers slip over exercise books to fit perfectly, no adjustment is required. Putting on a cover takes about ten seconds and most kids can do it themselves. Don't worry if you order the wrong size, send it back with a self-addressed stamped envelope and we'll swap it at no charge.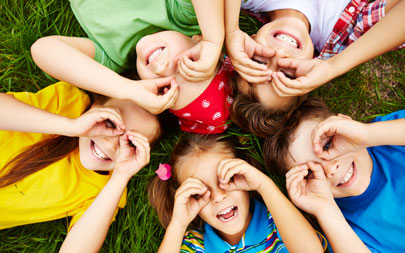 "My order arrived on Saturday. . .wow. . .I just wanted to extend my very grateful thanks for your amazing customer service!! I absolutely love these covers and so do the kids! Can't wait for the stationery packs to arrive now so I can get covering. There's not very many companies out there anymore that have the same top quality service you and your company has delivered to us. Merry Christmas to you all and I'll definitely be back to buy more when the time comes!!" - Renee Cooper
"Thank you Bryce. Covers have arrived and are brilliant! What a great creation" - Janet Wharfe
"After struggling with coverseal last year and swearing "never again" these are fantastic. Thanks for your prompt service, I'll let my friends know how great these are." - Amanda Haldane
"My book covers arrived today. Just wanted to let you know I'm very pleased with them. What a great time saver at an awesome price" - Rebecca
"This year I got my kids to cover their own books" - Craig
"I like the environmental aspect about these covers, I can re-use them and when the kids grow out of the designs I can recycle them" - Christine Moller
"Such a great idea! and so easy to order, our order arrived in two days" - Shelly
"Our School is using this as a fundraising venture, and we don't have to do anything. No admin, no checking, no collecting we just gave the kids the website address" - Rosie